Back to news
Wine with no sulphur or no added sulphur?
26 March 2021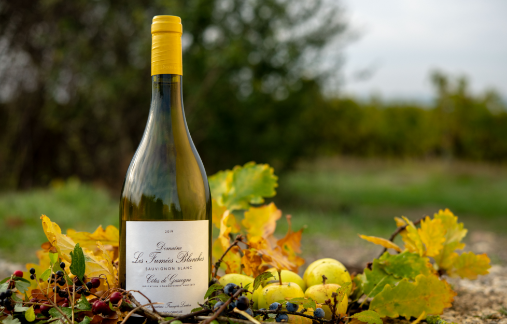 In terms of wines with no sulphur, the legislation requires the phrase 'contains sulphites' to be displayed if the sulphite level is higher than 10mg/l. However, yeast naturally produces SO2 during the fermentation process, which means that more often than not what we are talking about is wines with no added sulphur.
Sulphur is used in wine as sulphites (SO2) and has the following properties: antiseptic, antioxidasic, antioxidant, good dissolving qualities and more.
Making a wine without SO2 is therefore a risk: aroma deviations due to undesirable micro-organisms, uncontrolled oxidation, and other phenomena may occur. These defects make wines uniform. Nevertheless, good hygiene and rigorous protection against oxygen for the wines enable the production of examples with no added sulphur that express the radiant fruit of the terroir with no mask over their aromas.
Our philosophy is to use as few oenological additives as possible, correct nitrogen deficiencies at the vine rather than the grape, make starters from our vines' grapes, and use cultivation techniques that preserve the acidity of the grapes (we retain the lees so that they can be reincorporated to benefit from their wealth of mannoproteins). Similarly, we adapt filtration to our needs and the level of micro-organisms in the wines. In short, we fully respect the raw materials we gain from the vines, but we do not accept deviations and contaminations that would leave our wines uniform.
White wines are naturally more sensitive to deviations, which is why they are harder to work without added sulphur at Domaine Les Fumées Blanches without ending up with wines that are heavy and bulky on the palate, and not in keeping with the style of our Sauvignons. We therefore add small amounts of sulphur during bottling to preserve the freshness and intensity of our wines.